---
Don Dorsey is currently in his twenty-eighth year as audio production consultant, and seventeenth year as a designer and director of fireworks and nighttime spectacular shows (including Laserphonic Fantasy, IllumiNations and Sorcery in the Sky) for Disney theme parks. For seventeen years he served as the main audio recording and post-production engineer for the Entertainment Division of the Disneyland® Park, manning console knobs and faders for recording sessions with Mickey and his cohorts, and for musical groups which ran the gamut from bagpipes, steel drums and accordion to marching band, 100-voice choir and symphony orchestra. His electronic arrangements and performances for Disney's Main Street Electrical Parade have been heard by an estimated 100 million Disney park guests around the world. Don continues to develop new entertainment projects and technology for Disney parks around the world, and in 1999 created and directed the new nighttime show for Epcot, Reflections of Earth, to celebrate the new Millennium (the show continues to run nightly).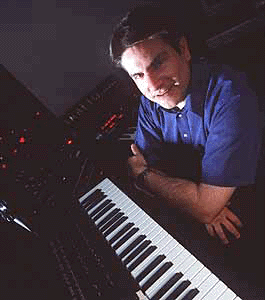 Dorsey Productions, Inc., consults primarily with major entertainment companies on the development and writing of spectacular entertainment shows, concepts, marketing, and uses of entertainment technology. DPI's client list includes Universal and Six Flags theme parks, Harrah's Entertainment, Radio City Music Hall, as well as numerous other convention and live event producers.
Don's original compositions have been heard on television, radio, recordings, industrial shows, half-time shows, and spectacular events around the world. Don's lighthearted, synthesized arrangement of "The Twelve Days of Christmas" was featured in The Magnificent Christmas Spectacular at Radio City Music Hall from 1981 to 1989.
The prestigious Sonic Boon® digital sound effects libraries, produced by DPI, are used extensively in major motion pictures, television shows, and throughout the audio post-production industry.
Find the
"Reflections of Earth"
Soundtrack
click here
©2011 Don Dorsey Consulting