Founded in 1978, Telarc Records was the first U.S. company to make commercial classical recordings in the digital format. In 1984, Telarc approached Don to create a "digital audio demonstration" track for one of their first compact disc releases. That track, titled ASCENT, helped propel the CD TIME WARP to notoriety in the digital audio world, as well as establish a 33-week #2 position presence on the Billboard Classical chart; this was the highest-ever position for a Telarc recording. For another 20 weeks, TIME WARP held the #4 position, and continued to remain in the top 30 for two full years.

Based on the phenomenal success of ASCENT, Telarc asked Don if he had an idea for an entire CD of digital synthesizer work. Don proposed and delivered BACHBUSTERS in 1986 which became Telarc's fastest-selling recording and first-ever Billboard chart-topper, holding the #1 Classical position for 14 weeks and staying in the top 30 for 78 weeks. BACHBUSTERS and TIME WARP finished 1986 as Billboard's overall #3 and #4 top classical CDs of the year, and 1987 as the #11 top classical CD of the year.
In 1988, Don released Beethoven or Bust which zoomed up the charts again reaching the #1 position (edging out "The Best of John Williams") in only six weeks and holding it for six months. Beethoven or Bust was Billboard's overall #2 Classical Crossover album of 1988, and remained in the top 30 for over eleven months.
---
©2011 Don Dorsey Consulting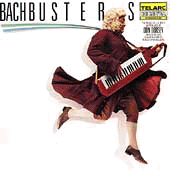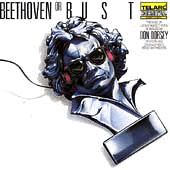 ---