©2022 Don Dorsey Consulting
---
You've probably been to a Disney park and seen one of their parades. You may even have noticed how the music surrounds you and seems to envelop and move down the street with the floats. Don's work has directly changed the way Disney creates and stages parades at its theme parks around the world.
Don started a consulting relationship with Disney in 1975, when he was asked to create a unique new musical sound for the Bicentennial pageant America on Parade. He did so by combining the sounds of synthesizers with those of antique carrousel organs. The staging of this parade (the largest ever built by Disney at the time) also required some tricky audio playback coordination; Disney parks had seven different audio zones, and each zone needed to be cued in advance so that a 7-minute "pre-show" would conclude exactly as the floats arrived, and not a moment sooner. Don spent many months on rooftops with a stopwatch, studying float movement and giving cues via headset to an audio technician armed with the volume control knobs. As a result of Don's coordination and timing work, Disney was persuaded to begin development on a computer system to handle the float tracking and audio coordination tasks. The first Mickey Track control system was completed and implemented in 1980 with software designed to Don's specifications.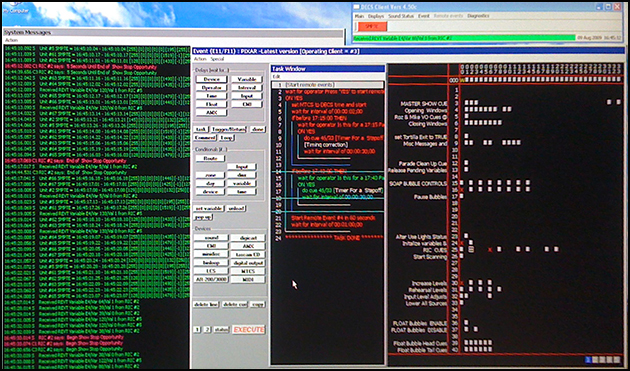 Mickey Track was in operation until 1991 when Don's latest design was implemented as DECS (Disney Entertainment Control System). DECS featured all-digital audio playback, automated intelligent show and stage management decisions, tracked the position of floats and told them what music to play and when, matched each of the 200 wayside speakers with the float music as they pass by, and triggered show lighting, on-board effects and animation. Initially developed for use only at the Disneyland Resort in California, DECS was later adopted for use at Disneyland Paris and Hong Kong Disneyland.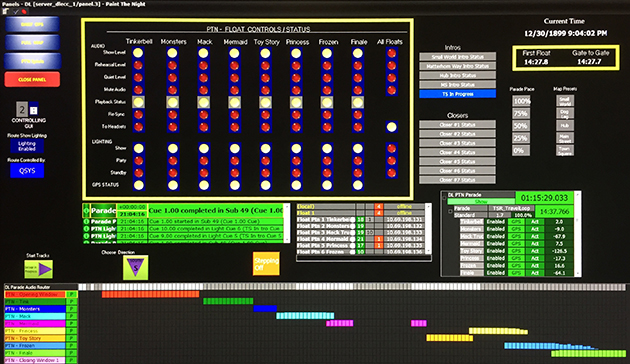 In 2011, with the construction of Shanghai Disneyland undeway, the continued rapid development of show technology combined with the continued innovation of Disney parade designers, another system redesign and upgrade was called for. Once again, Don worked with the Disney team to design and specify a new version of Parade Control. 2015 saw the first rollout of the new Conductor system at Walt Disney World to support the Festival of Fantasy parade. After the successful launch Conductor was installed at Disneyland in California, Disney California Adventure, Shanghai Disneyand, Disneyland Paris, and is currently being installed at Tokyo Disneyland making it the standard at all Disney parks worldwide.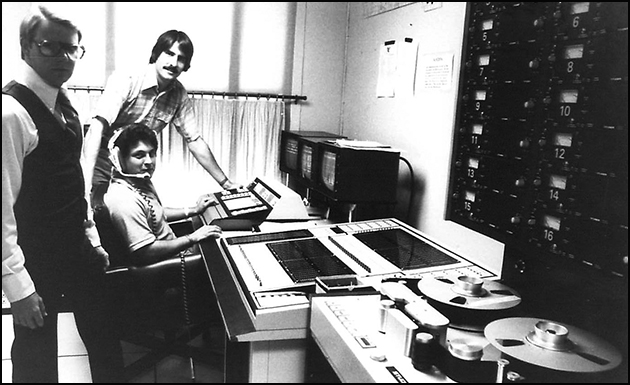 The Main Street Electrical Parade
, which had been on 2-year hiatus during America on Parade was then slated to return in a new version and Don was appointed Music Director. While preparing the electronic arrangements and synth tracks for the new version, Don proposed a bold new idea. The original parade had begun with a manually triggered tape of an oscillator sweep, followed by a fade in of the continuous parade music as the lights were turned off in each area the parade approached. Don wanted to heighten the excitement of the parade beginning by incorporating a fanfare that segued directly into the parade tempo. He also wanted to synchronize a dramatic "lights out" cue to the music. As the parade progressed through the park, this would require an inaudible transition from each new fanfare into the continuous track in perfect synchronization. To accomplish this, Don invented a production and playback method called the
Opening Window
which has been used to kick off virtually every Disney parade since.